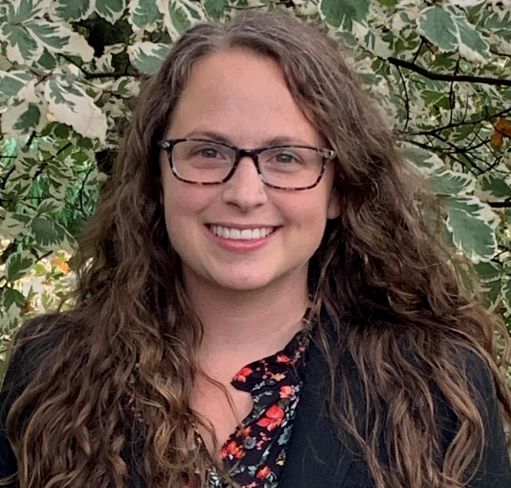 Alyssa Beavers
Department
Nutrition and Food Science
My current research focuses on two areas: gardening and food security.  I research urban gardening as a health promotion strategy, examining both the health impacts of gardening as well as factors that influence maintenance of gardening. This research uses a community-based participatory research approach, partnering with local gardening organizations throughout the research process.  I also examine the relationship between food security and aspects of diet quality, food purchasing and other means of food procurement.
Research interest(s)/area of expertise
 Urban gardening, food security, community-based participatory research
Education
PhD: Human Nutrition, Michigan State University
Dietetic Internship: Iowa State University
MS: Nutritional Science, Iowa State University
Selected publications
Niles M.T., Beavers A.W., Clay L.A., Dougan M.M., Pignotti G.A., Rogus S., Savoie-Roskos M.R., et al. A Multi-Site Analysis of the Prevalence of Food Insecurity in the United States, before and during the COVID-19 Pandemic. (2021). Current Developments in Nutrition, 5(12), doi: 10.1093/cdn/nzab135.
Litton M.M., & Beavers A.W. (2021). The Relationship between Food Security Status and Fruit and Vegetable Intake during the COVID-19 Pandemic. Nutrients, 13(3). doi:10.3390/nu13030712.
Beavers A.W., Atkinson A., Ma W., & Alaimo K. (2021). Garden Characteristics and Types of Program Involvement Associated with Sustained Garden Membership in an Urban Gardening Support Program. Urban Forestry & Urban Greening, 59, doi: 10.1016/j.ufug.2021.127026.
Beavers A.W., Atkinson A., & Alaimo K. (2019). How gardening and a gardener support program in Detroit influence participants' diet, food security, and food values. Journal of Hunger and Environmental Nutrition, doi:10.1080/19320248.2019.1587332
Alaimo K., Beavers A.W., Crawford C., Hodges Snyder E., & Litt J.S. (2016). Amplifying health through community gardens: A framework for advancing multicomponent, behaviorally based neighborhood interventions. Current Environmental Health Reports, 3, doi: 10.1007/s40572-016-0105-0
Beavers A.W., Goggi A.S., Lauter A.M., Reddy M.B., & Scott M.P. (2015). Recurrent selection to alter seed phytic acid content and iron bioavailability. Crop Science, 55. doi: 10.2135/cropsci2014.12.0807
Bodnar A.L., Proulx A.K., Scott M.P., Beavers A., & Reddy M.B. (2013). Iron bioavailability of maize hemoglobin in a Caco-2 cell culture model. Journal of Agricultural and Food Chemistry, 61(30), 7349-7356. doi:10.1021/jf3020188
Currently teaching
NFS 2030: Nutrition and Health
 NFS 6860: Controversial Issues in Clinical Nutrition and Dietetics
Courses taught
NFS 6850: Controversial Issues in Nutrition