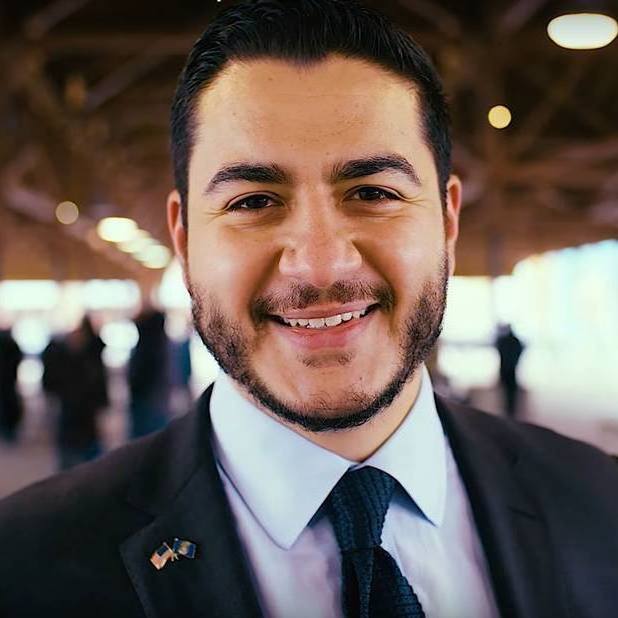 Scholar-in-Residence in Criminal Justice and Public Health
Website(s)
Abdul El-Sayed
Dr. Abdul El-Sayed is a physician, epidemiologist, public health expert, and progressive activist. He ran for governor of Michigan in 2018 on an unapologetically progressive platform, advocating for universal healthcare, clean water for all, debt-free and tuition-free higher education, a pathway to 100% renewable energy, and to rebuild the barrier between corporations and government. He would have been the first Muslim-American elected governor had he won, and the youngest governor since Bill Clinton. His bid was endorsed by Senator Bernie Sanders, Congresswoman Alexandria Ocasio-Cortez, the Nation, and Current Affairs and attracted coverage on CNN, MSNBC, and in the New York Times, Washington Post, the Guardian, Vogue, and The Atlantic. He has been called "The Next Obama" by the Guardian, and the "Real Deal" by Current Affairs. And though he earned over 340,000 votes, he did not win the democratic primary.
Before running for governor, Abdul served as health commissioner in Detroit where he rebuilt Detroit's health department after it had been privatized during the city's municipal bankruptcy. Appointed at 30 years old, he was the youngest health official in a major U.S. city. Under his leadership, the department created a program to provide every child in Detroit a free pair of glasses, stood up to corporate polluters like Marathon Petroleum to force them to reduce emissions and invest in parks; and had every school, daycare and Head Start building tested for lead in the Water after Flint. He was responsible for multiplying city funding for public health ten-fold, and attracting millions of dollars in competitive grant funding. Under his leadership, department became a national leader in public health innovation, earning multiple awards from the Michigan Association of Local Public Health and the National Association for City and County Health Officials.
Prior to his work in public service, Abdul was tenure-track faculty at Columbia University's Department of Epidemiology. He was director of the Columbia University Systems Science Program co-director of global research for population health. He has authored over 100 peer-reviewed articles, book chapters, and abstracts in public health, with expertise in health disparities and complexity science in public health. His co-edited textbook Systems Science & Population Health, was published by Oxford University Press (2017). In his role, he was selected to serve on the State of Michigan Child Lead Poisoning Elimination Board and U.S. Department of Health and Human Services National Health Promotion and Disease Prevention Advisory Committee.
Abdul holds a doctorate in Public Health from Oxford University, where he was a Rhodes Scholar, as well as a Medical degree from Columbia University. He graduated with Highest Distinction and Phi Beta Kappa from the University of Michigan, where he earned the Williams Jennings Bryan Prize for Political Science. He was also a starting defenseman on the University of Michigan's Men's Lacrosse team. He was selected to deliver the Student Commencement Address in 2007 alongside President Clinton, who said of Abdul "I just wish every person in the world could have heard you speak today." In 2017, he was selected as one of 20 recipients of the University of Michigan's Bicentennial Alumni Awards commemorating alumni "whose achievements carry on Michigan's traditions of intellectual creativity and academic endeavor, of civic engagement, and of national and international service" for "his leadership and contributions to public health and passion for public service." He is also the recipient of numerous civic and service awards, including Crain's Detroit Business 40 under 40, and Public Official of the Year per the Michigan League of Conservation Voters.