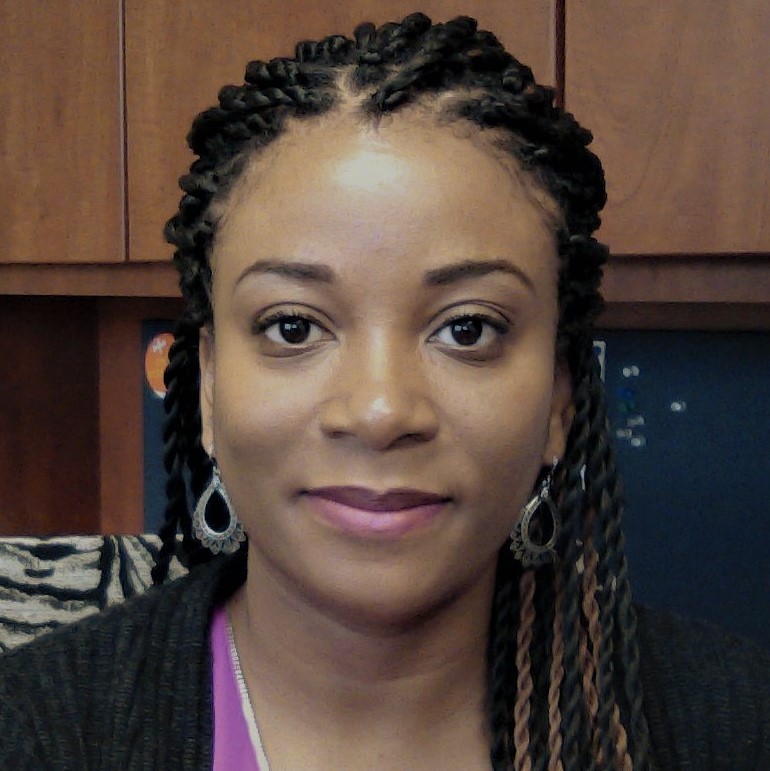 Assistant Professor
313-577-2797
313-577-7636 (fax)
5057 Woodward Avenue, 
RM. 8402.23
Shanique Brown
Research interest(s)/area of expertise
My two main research areas are judgment and decision-making applied to work effectiveness and team effectiveness, with a special emphasis on team composition and team cognition.
Education
B.Sc., Psychology, University of the West Indies, Kingston, Jamaica, 2005
M.A., Industrial-Organizational Psychology, Southern Illinois University, Edwardsville, IL, 2011
Ph.D., Industrial-Organizational Psychology, DePaul University, Chicago, IL, 2016
Selected publications
Bell, S. T., Brown., S. G., & Weiss, J. A. (in press). A conceptual framework for leveraging team composition decisions to build human capital. Human Resource Management Review. https://doi.org/10.1016/j.hrmr.2017.06.003
Bell, S. T., Fisher, D., Brown, S. G., & Mann, K. (2016). An approach for conducting actionable research with extreme teams. Journal of Management. Advance online publication. doi: 10.1177/0149206316653805
Bell, S. T., Brown, S. G., Abben, D. R., & Outland, N, B. (2015). Team composition issues for future space exploration: A review and directions for future research. Aerospace Medicine and Human Performance, 86, 1-10.
Brown, S. G. & Daus, C. S. (2015). Avoidant but not avoiding: The mediational role of anticipated regret in police decision-making. Journal of Police and Criminal Psychology, 31, 238-249.
Brown, S. G. & Daus, C. S. (2015). The influence of police officers' decision-making style and anger control on responses to work scenarios. Journal of Applied Research in Memory and Cognition, 4, 294-302.
Currently teaching
PSY 2020 - Research Methods in Psychology

PSY 7570 - Industrial Motivation and Morale
Courses taught
Undergraduate
PSY 2100 - Psychology and the Workplace
PSY 2020 - Research Methods in Psychology
Graduate
PSY 7570 - Industrial Motivation and Morale
PSY 8500 - Work Groups and Teams