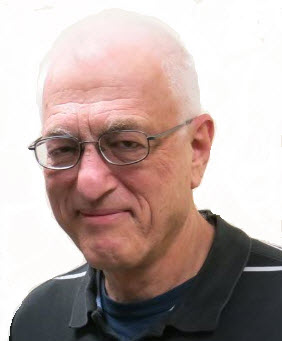 Adjunct Professor
281 414 1386
313-577-0517 (fax)
James Rine
Department
Department of Geology
 Jim Rine earned a Ph.D. in 1980 at the University of Miami where his research on modern shallow marine siliciclastic muds received the 1985 SEPM outstanding paper award with R. N. Ginsburg. Rine's other published research includes shallow marine and deltaic sedimentation, groundwater hydrogeology, porosity characteristics of siliciclastic mud rocks, and the relationship of the petroleum industry to climate change.
Research interest(s)/area of expertise
 • Marine geology
• Clastic sedimentology and petrology
• Economics of the petroleum industry and climate change
Education
• Ph D., Marine Geology and Geophysics, Rosenstiel School of Marine and Atmospheric Science, University of Miami, 1980 • BS, Geology - University of Miami, Coral Gables, FL, 1969
Awards and grants
 • Outstanding Paper award for 1985 in the Journal of Sedimentary Petrology (Rine and R.N. Ginsburg, 1985)
• Best Poster at American Association of Petroleum Geologists Annual Meeting in 1976 (H.R. Wanless and Rine, 1976)
Selected publications
Rine, J.M. 2019, How action on climate change could benefit US natural gas producers, but not without federal mandates, AAPG Bulletin (archives, ahead of print), http://archives.datapages.com/data/browse/aapg-bulletin/ahead-of-print/.
Rine, J.M., 2016. Mud Begets Mud, Autogenesis of a Mud-Dominated Coastal Sequence: in, D. Budd, ed., Autogenic Dynamics in Sedimentary Systems – Volume 106, https://www.sepm.org/OnlineFirst.aspx .
Rine, J.M., 2014. An Examination of Carbon Budgets, Carbon Taxes, Industry Attitudes to Global Warming, and AAPG: Environmental Geosciences, v. 21, No. 4 (December 2014), p. 127-140.
Rine, J.M., Smart, E., Dorsey, W., Hooghan, K., and Dixon, M., 2013, Comparison of Porosity Distribution with Matrix and Organics in Selected Eagle Ford, Haynesville, Marcellus, and Barnett Shale Samples Using SEM Examinations of Argon Ion Milled Samples, in W. Camp, E. Diaz, and B. Wawak, eds., Electron Microscopy of Shale Hydrocarbon Reservoirs: AAPG Memoir 102, p. 137-152.
Shafer, J.M., Rine, J.M., Covington, E., and Berg, R.C., 2007. Geologic sensitivity and groundwater travel time map of the Marine Corps Air Station, Beaufort, South Carolina, USA. Journal of Maps, v. 2007, 231-238.
Rine, J.M., Shafer, J.M., Covington, E., and, Berg, R. C., 2006. Testing of Stack-Unit / Aquifer Sensitivity Analysis using Contaminant Plume Distribution in the Subsurface of Savannah River Site, South Carolina, USA. Hydrogeology Journal, v. 14, no. 4, p. 1620-1634.
Rine, J.M., Berg, R.C., Shafer, J.M., Covington, E.R., Reed, J.K., Bennett, C.B., and Trudnak, J.E., 1998. Development and testing of contamination potential mapping system for a portion of the General Separations Area, Savannah River Site, South Carolina. Environmental Geology, v. 35, no. 4, p. 263-277.
Rine, J.M., Tillman, R.W, Culver, S.J., and Swift, D.J.P., 1991. Generation of late Holocene sand ridges on the middle continental shelf of New Jersey, USA: Evidence for formation in a mid-shelf setting based on comparisons with nearshore ridges, in D.J.P. Swift, G.F Oertel, R.W. Tillman, and J.A. Thorne, eds., Shelf Sand and Sandstone Bodies, Spec. Publication Intl. Assoc. Sediment., No. 14, p. 395-423.
Rine, J.M., Hassouba, A.B.H., Shishkevish, L., Shafi, A.A., Azazi, G., Nashaat, H., Badawy, A., and El Sisi, Z., 1988. Evolution of a Miocene fan-delta: A giant oil field in the Gulf of Suez, Egypt, in Nemec, W., and Steel, R.J., eds., Fan deltas: Sedimentology and tectonic settings: London, Blackie and Son, p. 239-250.
Rine, J.M. and Ginsburg, R.N., 1985. Depositional facies of a mud shoreface in Suriname, South America: A mud analogue to sandy nearshore marine deposits: Journal of Sedimentary Petrology, v. 55, p. 633-652.
Courses taught
  Taught graduate and undergraduate level introductory oceanography.