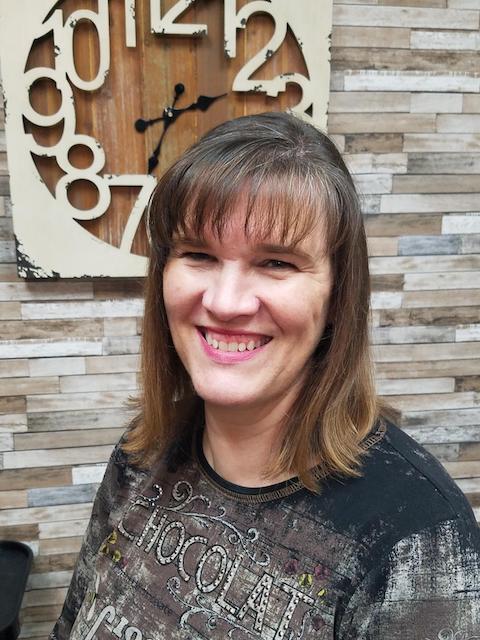 Ph.D. Candidate
313-577-2525
313-577-6987 (fax)
FAB 3082
Social media
Christine Cook
Department
History
Christine Cook is a PhD Candidate in the History Department at Wayne State University. She is also a retired colonel, formerly in the US Army Reserves and Michigan Army National Guard. Her dissertation examines the Women's Army Corps during the Cold War. She has taught history courses at Wayne State University and strategic studies courses at the U.S. Army War College. Her professional experience includes personnel administration and leadership positions in the US Army Reserves and National Guard, deployment in support of Operation Iraqi Freedom, and journalism work for various newspapers and news magazines. In addition to her PhD work, she holds a Master of Arts in Women's and Gender History and a Masters of Strategic Studies from the U.S. Army War College.
Research interest(s)/area of expertise
U.S. History from 1877-Present; World History; History of Gender, Sexuality, and Women
Research
"The Feminine Military Mystique: The Women's Army Corps' Evolution from a Separate and Unequal Corps to Full Integration into the U.S. Army, 1948-1978."
Education
M.A., Women's and Gender Studies, Eastern Michigan University, 2015
Masters of Strategic Studies, U.S. War College, 2008
B.A., English Literature, Princeton, 1986
Awards and grants
American History Association (AHA) Council Annual Meeting Travel Grant, 2019

Dr. Gerald Dreslinski Award, 2019

 

Kruman-Lion Endowed History Graduate Student Award, 2019

Heberlein Teaching Award for Graduate Students, 2020

Wayne State Graduate School Summer Dissertation Fellowship, 2020

Dr. Joseph Drouillard and Elizabeth Lesperance History Award, 2018

Alfred H. Kelly Memorial Research Award, 2018

Otis-Rieder Research Scholarship, 2017
Currently teaching
HIS 2605/GSW 2600 History of Gender, Sexuality, and Women in the Modern World
HIS 5251 History of Feminism
Courses taught
HIS 2605/GSW 2600 History of Gender, Sexuality, and Women in the Modern World
HIS 1300 History of Europe and the World, 1500-1945
HIS 1000 Ancient World History to 1500