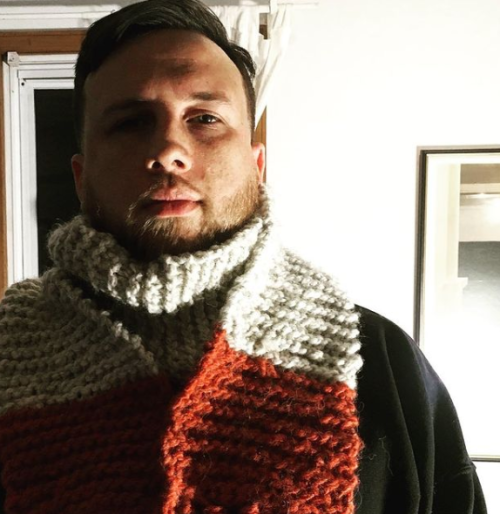 Walter Lucken
Department
 English
Research interest(s)/area of expertise
Basic Writing
Carceral Studies
Decoloniality
History of Rhetoric 
Education
MA, English (Rhetoric and Composition), Wayne State, 2019.
MA, History (World History), Wayne State, 2016.
BA, History, Michigan State University, 2012.
Selected publications

"local leftists hate him" KEITH LLC, 2022.

"Macomb Must Fall: Geographies of Conquest" Art in the Public Sphere, Fall 2021.

Absent but Present: Voices from the Writer's Block. Co-editor with Kristin Palm. Free School Press, 2020. 
deep ends, Freedom Arts Press, 2020. 
Two Pieces of the Past (with Dominic Palarchio) Runner, 2020. 
Currently teaching
 ENG 3020: Writing Abolition. 
Courses taught
Composition Program-Department of English
ENG 1010: Basic Writing
ENG 1020: Introductory College Writing
ENG 3020: Community Writing
ENG 3050: Technical Communication I: Reports
ENG 3060: Technical Communication II: Presentations
ENG 3190: Rhetoric after 1800
Center for Latino/a and Latin American Studies
ENG 1010-ENG 1020 Stretch Curriculum
ENG 1010: Visuality and Vulnerability
ENG 1020: Writing, Knowledge, Production