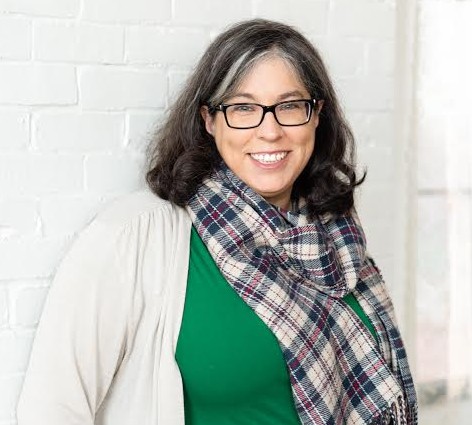 Associate Professor
5057 Woodward Ave. #10410.1
Department
English
Hilary Elizabeth Fox
Research interest(s)/area of expertise
Early medieval English studies and Old English literature; medieval studies
Research
I am interested in questions of individual and social identities, ethics, and moral practice, particularly as they pertain to education in the early medieval period. Specifically, I am interested in how individual identities can be constituted both through political/social structures and outside those same structures. These questions form the core of my current book project, 'The Incorporated Self in Anglo-Saxon England.'
Education
PHD 2011, University of Notre Dame (English)
MA 2005, Western Michigan University (Medieval Studies)
BA 2002, University of Rochester (English)
Awards and grants
Fall 2016, Humanities Center Resident Scholars Fellowship (Wayne State University)
Summer 2014, University Research Grant (WSU) and Medieval Institute Short-Term Fellowship (Notre Dame)
2012-13, Society of Fellows Postdoctoral Fellowship (University of Chicago)
2012 ACLS New Faculty Fellowship (declined)
2010-11 ACLS/Mellon Dissertation Completion Fellowship
Selected publications
Monograph
The Incorporated Self in Early Medieval England (forthcoming from Medieval Institute Publications/DeGruyter, 2023)
Book chapters
"'Above the Head of a Serpent': Women and Anger in Anglo-Saxon England," in Sense and Feeling in Daily Living in the Early Medieval English World, edited by Gale Owen-Crocker and Maren Clegg-Heyer (Liverpool: Liverpool University Press, 2020), pp. 126-141.
"An Ethical History for the Self in the Old English Boethius," in The Legacy of Boethius in Medieval England: The 'Consolation' and its Afterlives, ed. A. Joseph McMullen and Erica Weaver (Tempe, AZ: Arizona Center for Medieval and Renaissance Studies, 2018), pp. 71-88.
"The Talking Dead: Exhortations of the Dead to the Living in Anglo-Saxon Literature," in Dealing with the Dead: Mortality and Community in Medieval and Early Modern Europe, ed. Thea Tomaini (Leiden: Brill, 2018), pp. 17-35.
"Langlandian Economics in James Yonge's Gouernaunce: Translation and Ethics in Fifteenth-Century Dublin," in New Directions in Medieval Manuscript Studies and Reading Practices: Essays in Honour of Derek Pearsall, edited by Kathryn Kerby-Fulton et al. (South Bend, IN: University of Notre Dame Press, 2014), pp. 251-70.
Journal articles
"Isidore of Seville and the Old English Boethius," Medium Ævum 83 (2014): 49-59.
"Denial of God, Mental Disorder, and Exile: The Rex iniquus in Daniel and Juliana," Journal of English and Germanic Philology 111 (2012): 425-50.
"The Aesthetics of Resurrection: Goldwork, the Soul, and the Deus artifex in The Phoenix," Review of English Studies 63 (2012): 1-19.
"The Mermedonian Computus," Philological Quarterly 89:2,3 (2011): 141-57.
Courses taught by Hilary Elizabeth Fox
Winter Term 2024 (future)
Winter Term 2023
Fall Term 2022
Winter Term 2022
Fall Term 2021