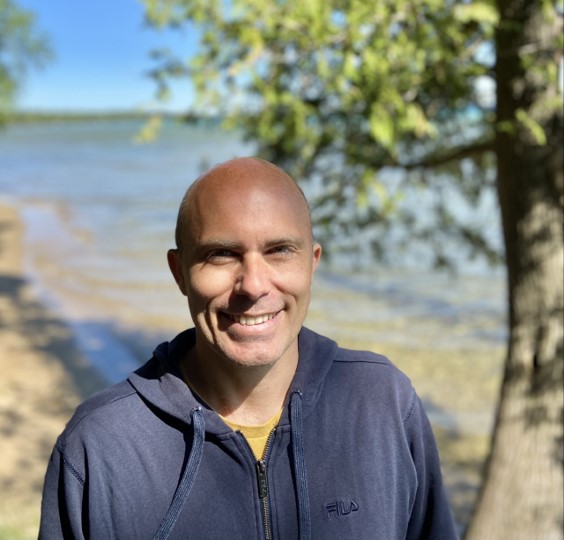 Assistant Professor of Teaching
Geospatial Data Analyst
(313) 577-2506
(313) 577-1507 (fax)
Room TBD - Old Main Building, 4841 Cass Avenue, Detroit, MI 48202
Felice Gianluca Sperone
Department
Environmental Science & Geology
Research interest(s)/area of expertise
Geospatial Data Analyses and Modelling
Data Visualization and Dashbord
Data Management
Maps preparation
Teaching and Educational Activities
Education
MA in Environmental and Urban Geography - University of Illinois at Chicago - Chicago, IL
Specialization in Secondary Education and Teaching of Natural Sciences - University of Calabria - Rende, Calabria (Italy)
MS in Geology - University of Calabria - Rende, Calabria (Italy)
BS in Geology - University of Calabria - Rende, Calabria (Italy)
Awards and grants
2017 Esri Storytelling with Maps Contest: 3rd place in the Culture, History, and Events section – Redland, CA.
To see the application click here
Selected publications
The 1001 Genomes Consortium*

, 2016. 1135 genomes reveal the global pattern of polymorphism in Arabidopsis thaliana. Cell Volume 166, Issue 2, Pages 481–491. doi: http://dx.doi.org/10.1016/j.cell.2016.05.063.
Taiji Kawakatsu, Shao-shan Carol Huang, Florian Jupe, Eriko Sasaki, Robert J. Schmitz, Mark A. Urich, Rosa Castanon, Joseph R. Nery, Cesar Barragan, Yupeng He, Huaming Chen, Manu Dubin, Cheng-Ruei Lee, Congmao Wang, Felix Bemm, Claude Becker, Ryan O'Neil, Ronan C. O'Malley, Danjuma X. Quarless, The 1001 Genomes Consortium*, Nicholas J. Schork, Detlef Weigel, Magnus Nordborg, Joseph R. Ecker, 2016. Epigenomic Diversity in a Global Collection of Arabidopsis thaliana Accessions. Cell Volume 166, Issue 2, P492-505. doi:https://doi.org/10.1016/j.cell.2016.06.044.
Natalie M Jameson Kiesling, Soojin V Y; Ke Xu; F. Gianluca Sperone; Derek Wildman, 2015. The tempo and mode of New World monkey evolution and biogeography in the context of phylogenomic analysis. Molecular Phylogenetics and Evolution, Volume 82, Pages 386–399. doi:10.1016/j.ympev.2014.03.027
Horton, M., Hancock, A. M., Huang, Y. S., Toomajian, C., Atwell, S., Muliyati, W., Platt, A., Sperone, F. G., Vilhkálmsson, B. J., Nordborg, M., Borevitz, J. O. and J. Bergelson, 2012. Genome-wide patterns of genetic variation in worldwide Arabidopsis thaliana accessions from the RegMap panel. Nature Genetics, 44:212-6, doi:10.1038/ng.1042.
Hancock, A. M., Brachi, B., Faure, M., Horton, M. W., Jarymowycz, L. B., Sperone, F. G., Toomajian, C., Roux, F. and J. Bergelson, 2011. Adaptation to climate across the Arabidopsis thaliana genome. Science, Vol. 334 no. 6052 pp. 83-86, doi: 10.1126/science.1209244.
*  The members of The 1001 Genomes Consortium are (in alphabetical order): Alonso-Blanco C., Andrade J., Becker C., Bemm F., Bergelson J., Borgwardt K. M., Chae E., Dezwaan T., Ding W., Ecker J. R., Exposito-Alonso M., Farlow A., Fitz J., Grimm D. G., Hancock A., Henz S. R., Holm S., Horton M., Jarsulic M., Kerstetter R. A., Korte A., Korte P., Lanz C., Lee C., Meng D., Michael T. P., Muliyati W., Nägele T., Nagler M., Nizhynska V., Nordborg M., Novikova P., Picó F. X., Plazer A., Rabanal F. A., Rodriguez A., Rowan B. A., Salomé P. A., Schmid K. J., Seren Ü., Sperone F. G., Sudkamp M., Svardal H., Tanzer M. M., Todd D., Volchenboum S. L., Wang C., Wang G., Wang X., Weckwerth W., Weigel D., Zhou X.
Currently teaching
ESG 1010 Geology: The Science of the Earth (Fall, Winter, Spring)
ESG 1370: Meteorology: The Study of Weather (Winter)
 ESG 3000: Introduction to Environmental Analyses using GIS (Fall)
 ESG 5000: Geological Site Assessment  (Fall)
 ESG 5650 Applied Geologic Mapping (Winter)
 ESG 1020 Interpreting the Earth (Winter, Spring, Fall)
 ESG 3250 Introduction to Remote Sensing (Fall)
 ESG 6160 Applied Remote Sensing (Online)
 ESG 6170 Spatial Statistics and Analyses for Environmental Applications (Oline)
Courses taught
GEL 5600: Special Topic in Geology - Applied Geologic Mapping