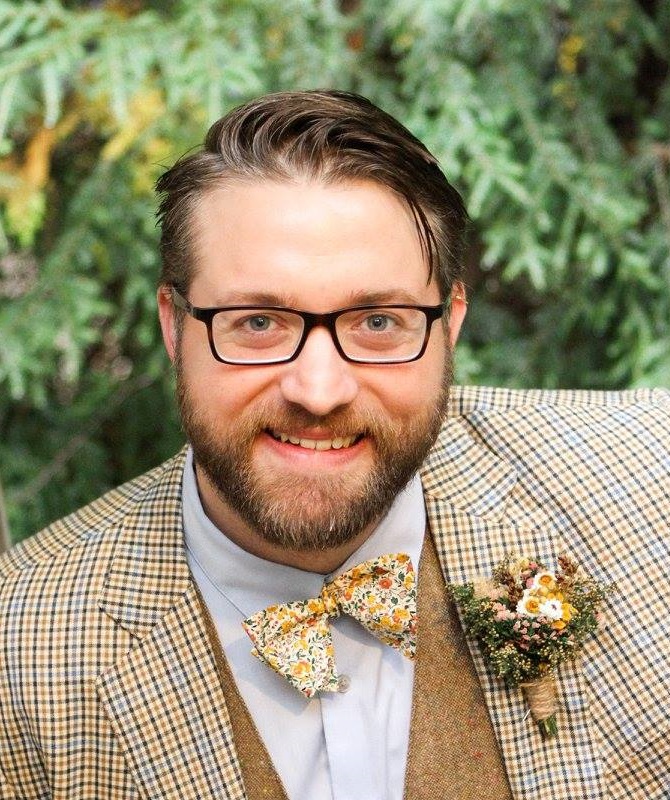 Assistant Professor of Teaching
#9405.4
5057 Woodward Ave. (Maccabee's Building)
Department
English
Christopher Susak
My research and teaching focuses on community writing, technical communication, collaborative problem-solving, as well as developing applied heuristics and procedures to solve writing and communication problems.
My goal as an instructor is to help prepare students for confident decision-making and substantive participation in increasingly high stakes conversations in their communities, disciplines and careers. My classes are designed to put students in situations representing "writing problems" where they must make critically informed, purposeful decisions about their projects using various genres, styles, heuristics and technologies.
My research explores intersections between digital technologies, public discourses, and public community spaces as well as how students, community residents and local institutions compose (with/in) these complex networks.
Research interest(s)/area of expertise
Rhetoric and composition
Technical and professional communication
Community writing
Digital, networked and public rhetorics
Research methods in rhetoric and composition
Education
M.A., English, Wayne State University, 2015
B.A., English, Theatre, & Secondary Education, Baldwin-Wallace University, 2009
A/YA Integrated Language Arts Ohio Dept. of Education 5-Year Professional License #OH3098088
Selected publications
"Slouching Toward Sustainability: The Thin-Slice Approach to Sustainable and Valid Writing Program Assessment." Journal of Writing Assessment, vol. 11, issue 1, 2018. 2nd Author. Co-authored with Jeff Pruchnic, Sarah Primeau, Joe Torok, Thomas Trimble, Tanina Foster Jared Grogan and Ellen Barton.
Courses taught by Christopher Susak
Winter Term 2024 (future)
Fall Term 2023 (current)
Winter Term 2023
Fall Term 2022
Winter Term 2022
Fall Term 2021