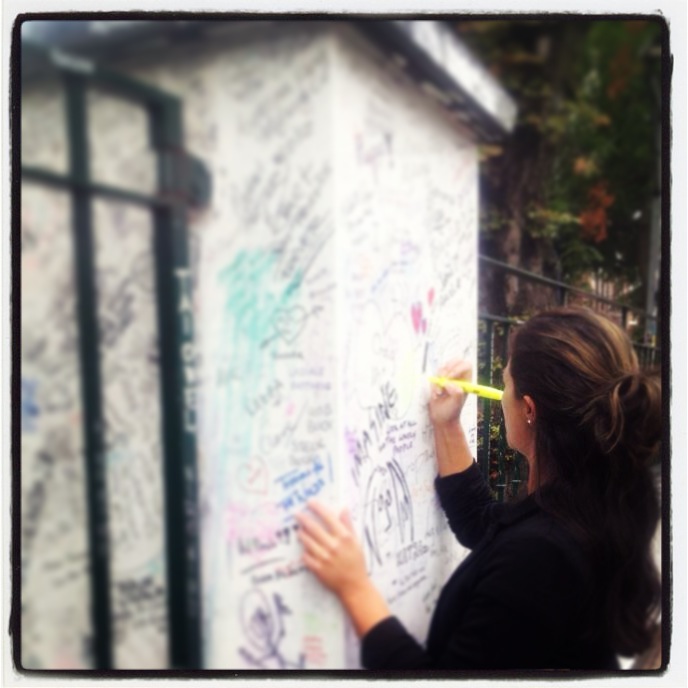 Part-Time Faculty
313-577-2525
313-577-6987 (fax)
Errin Stegich
Research interest(s)/area of expertise
 Early  Modern Europe, Modern Europe, and Colonial America

  
Research
My doctoral research and dissertation examines the Gunpowder Plot of 1605 in printed literature and media; particularly how the event challenged religious identity and shaped the construction of English citizenship at moments of political and religious crisis during the Stuart Dynasty.
Fields of Study:  Tudor/Stuart England; Protestant/Catholic Reformations; Cultural and Religious Identity in Early Modern England and France; Shakespearean History; Radicalism and Reform in Early Nineteenth-Century Britain; the First and Second World Wars.
Education
Doctoral Candidate, Wayne State University, 2010
Master of Arts, History, George Mason University, 2006
Graduate, International Summer School, University of Cambridge, 2005
Bachelor of Arts, History, George Mason University 2004
Associate of Arts, Northern Virginia Community College (2001)
Awards and grants
 Alfred H. Kelley Awardee (2012)
Thomas C. Rumble Fellow (2008)
Selected publications
 "The Tower of Babylon: The Creation of Identity in the Aftermath of the Gunpowder Plot," The Newberry Library Center for Renaissance Studies (2011).
"Liberty Hangs at Fort Detroit: The Trial and Execution of Jean Contencineau," Revolutionary Detroit: Portraits in Political and Cultural Change, 1760-1805 (2009).
Currently teaching
 HIS 1300:  Europe and the World, 1500 - 1945 3 Credit Hours Winter 2017
Courses taught
HIS 1300: Europe and the World, 1500 - 1945 3 Credit Hours Spring 2016
HIS 1300: Europe and the World, 1500 - 1945 3 Credit Hours Summer 2016
HIS 1300: Europe and the World, 1500 - 1945 3 Credit Hours Winter 2016
Other qualifications directly relevant to courses taught
 Online Credentialing Certification, Schoolcraft College (2013)
Historic Preservation and Museum Studies Certification, Northern Virginia Community College (2005)