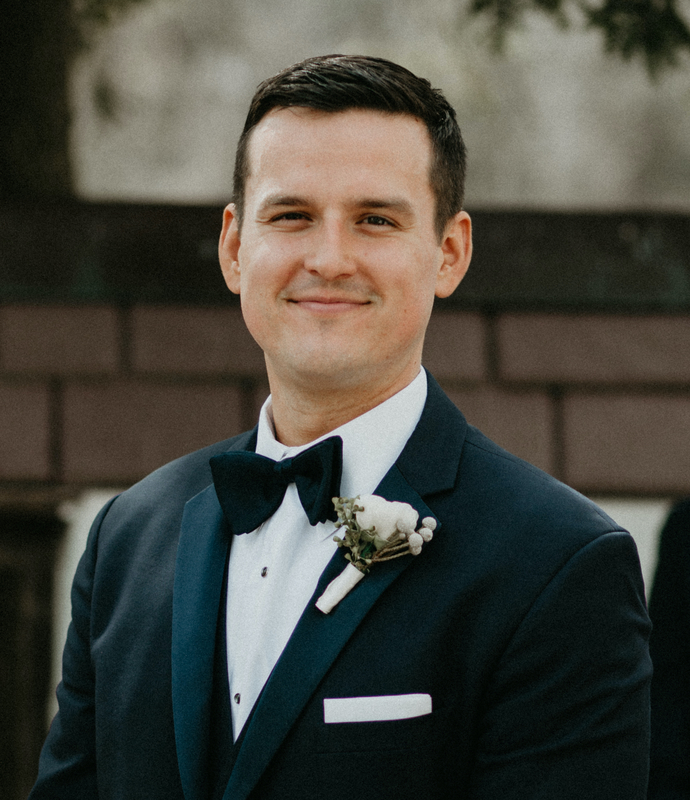 Doctoral Candidate in Clinical Psychology
Predoctoral Intern - John D. Dingell VAMC
Christopher Urbanik
 In his fifth year of Wayne's Clinical Psychology Ph.D. program, Chris is currently on his pre-doctoral internship at the John D. Dingell VA Medical Center in Detroit, MI. There he is, among other responsibilities, involved in the provision of psychotherapy in their outpatient Mental Health Clinic and state-of-the-art residential rehabilitation and treatment services for Veterans with multiple and severe medical conditions, mental illness, addiction, or psychosocial deficits. During his training year, Chris will also be working on a ration in the Psychiatric Inpatient Unit and with Veterans enrolled in a partial hospitalization program (i.e., the Transitions Program).
Prior to and throughout his graduate education, Chris has been involved in leadership roles and regularly seeks opportunities to learn and hone skills valuable to future administrative efforts. Following his internship and graduation, he intends to occupy a directorship position and, in part, help reform public policy to advance further the psychological care of those affected by stress and trauma. He is also interested in unique opportunities to improve systems that contribute to and maintain psychological and medical health problems.
Apart from his professional endeavors, Chris is an enthusiast of nearly any outdoor activity or sport in his downtime—be it cycling, hiking, or walking the neighborhood with his wife and son. 
Research interest(s)/area of expertise
Chris is broadly interested in the intersection of stress, trauma, biological and psychological health, and chronic pain. He is particualrly keen in understanding these phenomena in medical patients and police officers. 
Education
M.A., Psychology, Wayne State University, 2020
B.A., Psychology, University of Michigan, 2015
Selected publications
Lumley, M. A., Yamin, J. B., Pester, B. D., Krohner, S., & Urbanik, C. P. (in press). Trauma matters: Psychological interventions for comorbid psychosocial trauma and chronic pain. PAIN.
Kohns, D.J., Urbanik, C.P., Geisser, M.E., Schubiner, H., & Lumley, M.A. (2020). The effects of a pain psychology and neuroscience self-evaluation internet intervention: A randomized controlled trial. Clinical Journal of Pain, 36, 683-692.
Courses taught
PSY 3993 - Laboratory in Experimental Psychology
PSY 1010 - Introductory Psychology Laboratory