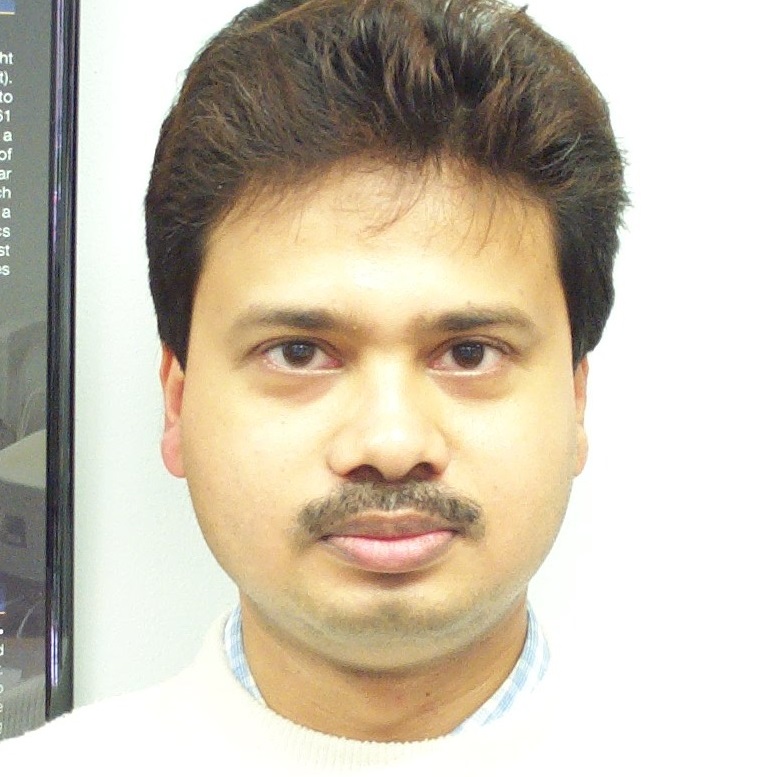 Associate Professor
313-577-2775
313-577-3932 (fax)
666 West Hancock Street, MI 48201
Website(s)
Social media
Ashis Mukhopadhyay
Department
Physics
Research interest(s)/area of expertise
Experimental soft matter physics
Education
Ph.D., Physics, Kansas State University, 2000
Awards and grants
National Science Foundation

American Chemical Society-Petroleum Research Fund
Selected publications
Curved Colloidal Crystals of Discoids at near-Critical Liquid-Liquid Interface. A Mukhopadhyay, Soft Matter 17, 6942-6951 (2021). Cover-page article.
Brownian Diffusion of Individual Janus Nanoparticles at Water/Oil Interfaces. D Wang, YL Zhu, Y Zhao, CY Li, A Mukhopadhyay, ZY Sun, K Koynov, Hans-Jürgen Butt ACS Nano 14, 10095-10103 (2020).
Nanoparticle Diffusion within Dilute and Semidilute Xanthan Solutions. Kavindya K. Senanayake and Ashis Mukhopadhyay. Langmuir, 35, 7978-7984 (2019).
 
Currently teaching
PHYS 2180/85 (Physics for Scientists and Engineers, Electricity and Magnetism)
Courses taught
PHY 2170/75:(Physics for Scientists & Engineers, Mechanics)
PHY 6780: Research in Biomedical Physics
PHY 4700 (Introduction to Biomedical Physics)
PHY 6500 (Thermodynamics)
PHY 7500 (Statistical Mecahnics)
Citation index