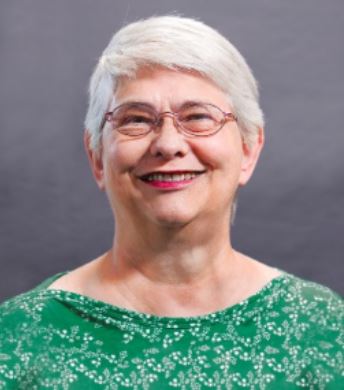 Professor
313-577-8842
313-577-0022 (fax)
FAB 3201
Website(s)
Avis Vidal
Research interest(s)/area of expertise
Urban revitalization in legacy cities
Community development and community capacity building
Urban economic development
Community organizing
Urban policy
Education
Ph.D, Harvard University, 1982
M.C.R.P, Harvard University, 1973
B.A, University of Chicago, 1967
Selected publications
"Urban Redevelopment for the Middle Class?" The American Middle Class: An Economic Encyclopedia of Progress and Poverty, Robert Rycroft, ed. (Santa Barbara: CA, Greenwood Press, 2016).
"Living Cities: The National Community Development Initiative; Reinventing Philanthropy to Serve Poor Communities," in Ram A. Cnaan and Diane Vinokur-Kaplan, eds. Cases in Innovative Nonprofits: Nonprofit Organizations that Make a Difference. Sage Publications, Thousand Oaks, CA, 2014.
"Anchor-Driven Redevelopment in a Very Weak Market: The Case of Midtown, Detroit," in Kelly L. Patterson and Robert Mark Silverman, eds., Schools and Urban Revitalization: Rethinking Institutions and Community Development. Routledge, Taylor & Francis, London, 2013.
"Urban Redevelopment," in Andrew T. Carswell, Ed, The Encyclopedia of Housing, 2nd Edition. Sage Publications, Thousand Oaks CA, 2012.
"Housing and Community Development," in Lester Salamon, Ed., The State of the Nonprofit Sector, 2nd edition. The Brookings Institution, Washington DC, 2012.
Beyond Housing: Growing Community Development Support Systems (with Langley Keyes). Urban Institute, Washington, D.C., 2004.
Building Community Capacity (with Rob Chaskin, Prudence Brown, and Sudhir Venkatesh). Aldine de Gruyter, Amsterdam, 2001.
Currently teaching
US 2000 - Introduction to Urban Studies, 4 Cr

UP 6510 - Urban and Regional Systems, 3 Cr

 
Courses taught
UP 6310 - Real Estate Development and Finance, 3 Cr
UP 3530 - Introduction to Planning, 3 Cr
UP 5110 - Urban Planning Process, 3 Cr