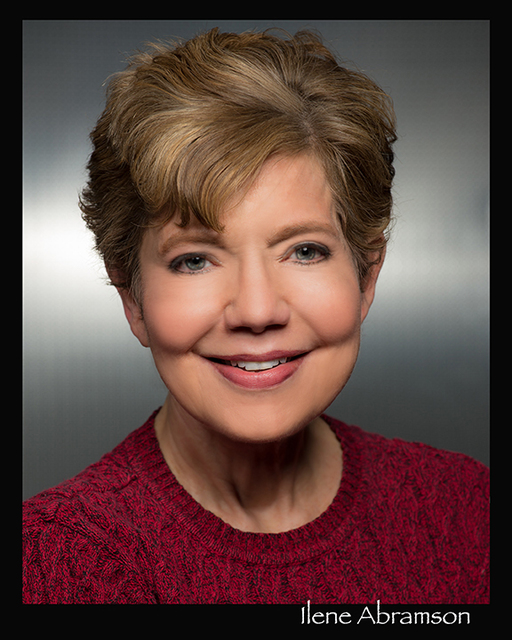 Lecturer - Public Health
 3222 FAB
Ilene Hartman-Abramson
Ilene Hartman-Abramson completed her Ph.D. in Higher Education, Wayne State University, Detroit, Michigan, USA, in 1990. A Specialist in Sociomedine and Instructor of Verbal Self-Defense to Abused Adults,  Dr. Abramson  has investigated the Disordered Eating /Domestic Violence link in committed relationships.  She has shared this topic with WSU Public Health students, incorporated it into her work as a Consultant for the U.S. Health Resources and Services Administration  (HRSA), and addressed similar subjects in award-winning reviews of submissions for the American Association of Medical Colleges and the Journal of Patient Education and Counseling.  Dr. Abramson  was a Contributing Author to the Family Medicine Journal (Peer-Reviewed), 2012; Social and Behavioral Aspects of Pharmaceutical Care, 2009 and 2016 editions; and the Medical Encounter,  journal/newsletter of the American Academy on Physician and Patient, 2005.  She served on the State of  Michigan  Boards of Respiratory Care and Pharmacy and spoke at the 1st Annual World Congress of Nutrition and Health,  Dalian,China, October 2013  and at the 5thAnnual World Congress of Food and Nutrition, Kaohsiung, Taiwan, November 2016 . Topics were the  Psychosocial Components of the Childhood Obesity - School  Bullying Link  and  When Food is the Weapon of Choice: The Triadic Relationship among Emotional Eating, Malnutrition, and Intimate Partner Violence.  Dr. Abramson was again invited to present another research question, "Disordered Eating, Anxiety and Autistic/Asperger Adults: Clinical Interviewing Strategies for Practitioners,"  the 12th World Congress of Regenerative Medicine & Stem Cell-2018 (RMSC-2018),  Xi'an, China,  December  2018.
Research Interest/Area of Expertise
 1.        Medically Indigent Populations

2.         Autistic Adults 

3.         Rural/Migrant Health 

4.         Patient "Life"  Issues (i.e., Illiteracy, PTSD) 

5.         Learning and Test Anxiety 

6.         Disordered Eating

 
Education – Degrees, Licenses, Certifications
Ph.D. Higher Education/Anthropology Wayne State
Awards and Grants
 REVIEWER,  Patient Education and Counseling Submissions,  Elsevier Publishing Company, the Netherlands.  Received Award, Outstanding Contribution in Reviewing (2014) 

 

 REVIEWER,  MedEdPORTAL Submissions, Association of American Medical Colleges. Received Outstanding Reviewer Distinction  (2012)

 

 
Selected Publications
ABRAMSON, IH (Contributing Author): Cultural Influences on Medication Use  Chapter 19, in the textbook Social and Behavioral Aspects of Pharmaceutical Care, Third Edition; Kendall Hunt Publishing Company, Rickles, Wertheimer, Schommer, Editors. Submission  covered Public Health topics: Patient Care Across Cultures, Health Disparities, and Social Determinants of Health.   (2016) 
ABRAMSON, IH (Guest Columnist): But Names Will Always Hurt Me: School Bullying, Educator-Induced Post-Traumatic Stress Disorder, and Implications for Family Medicine.  http://blog.stfm.org/2015/03/11/but-names-will-always-hurt-me-school-bullying-educator-induced-post-traumatic-stress-disorder-and-implications-for-family-medicine/ Society for Teachers of Family Medicine  (March 2015) 
ABRAMSON,  IH (Contributing Author): Exam Master Corporation.  Following the National Board of Medical Examiners guidelines,  create Questions for Online and/or CD-ROM Testing Software and/or Books, Tutorials, and Similar Publications (2012 to Present) 
 ABRAMSON, IH (Contributing Author):  An Ounce of Prevention: How Are We Managing the Early Assessment of Residents' Clinical Skills?:  A CERA Study. Brief Report. Vol. 44, No. 10 Family Medicine (Nov - Dec  2012) 
 ABRAMSON, IH (Sole Author): Medication Use Among Culturally-Diverse Patients  Chapter 20, in the textbook Social and Behavioral Aspects of Pharmaceutical Care, Second Edition; Jones & Bartlett Publishers, Rickles, Wertheimer, Smith, editors. Submission covered  Migrant Health, Cross-Cultural Concepts of Aging, Domestic Violence, Health Disparities, Patient Safety, Health Literacy, the Medically Vulnerable and Cooperation Among Pharmacists and Other Providers. (2009) 
 ABRAMSON  IH (Sole Author):  Communication in the Medical Interview:  Issues of Culture, Language,  and Respect.  In:  Research- Based Updates on Medical Interviewing,  American Academy on Physician and Patient,  Editor,  Philadelphia: American Board of Internal Medicine. Introduced strategies for the Practitioner as Public Health Educator working with Undereducated Elderly Patients. (2002)                                                                                                                                     
Courses taught
Wayne State University, College of Liberal Arts and Sciences, Detroit, MI.  Taught Introduction to Public Health PH 2100. (2017)
Wayne State University English Language Institute,  Detroit, MI. Prepared international students for MCAT exam.  Evaluated students'   readiness to work as Graduate Assistants in Pre-Medical and Engineering  Divisions.  Have also taught  Academic English as a Second  Language to Enrollees Preparing for Clinical Programs.    (2012 - 2016)
Wayne State University,  Department of Speech and Communication,  Detroit, MI.  Revised and taught Health Communication (SPC 3220) to Pharmacy and Allied Health Program students.  Covered such topics as Health Disparities, Interaction among Multinational Clinical Staff, Difficult Patients, and the role of the Pharmacist as Adult Educator. (Fall 2000 and Winter 2002)
Other qualifications directly relevant to courses taught
Please see Biography and CV.