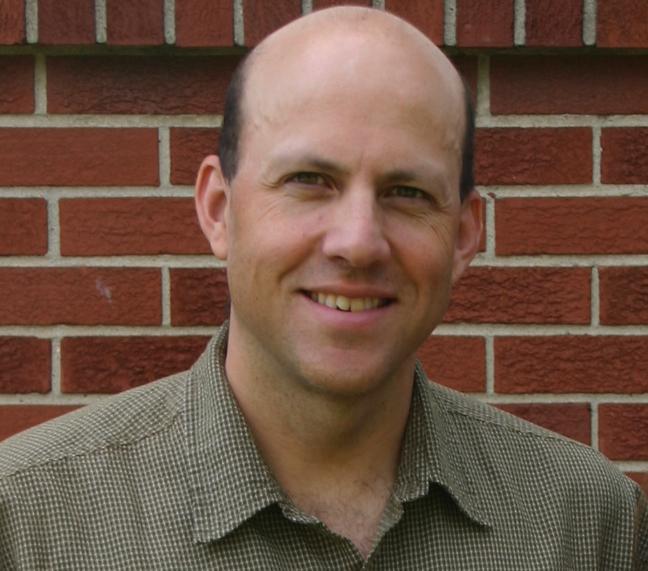 Professor of English
Senior Associate Dean, College of Liberal Arts and Sciences
313 577 2094
Department of English, 5057 Woodward Ave, Detroit, MI 48202 
Robert D. Aguirre
Robert D. Aguirre specializes in nineteenth-century British and American literature, with a special interest in how these traditions intersect with Latin American history and culture.  He has also published on trans-Atlantic and hemispheric methodologies, empire, material culture, and U.S. Latino/a literature. 
Informal Empire: Mexico and Central America in Victorian Culture (University of Minnesota Press, 2005) examines the cultural forms of imperialism that structured Britain's relationship to the Americas. It tracks the history of those artifacts from Mexico and Central America that stirred Victorian interest—a history that reveals how such objects and the cultures they embodied were incorporated into museum collections, panoramas, anthropological displays, adventure novels, and records of imperial administrators.
Mobility and Modernity: Panama in the Nineteenth-Century Anglo-American Imagination (Ohio State University Press, 2017) rewrites the history of the Panama Canal, assessing for the first time the literary culture of the preceding decades. In this period, U.S. and British writers and visual artists developed sophisticated languages of mobility, time, and speed to cast the isthmus as an in-between place, a point of connection to more important destinations.  Offering bold new interpretations of Anthony Trollope, John Lloyd Stephens, and Eadweard Muybridge, among others, Mobility and Modernity shows how Panama became defined as a site of incipient globalization and a crucial link of empire. 
As associate dean, Professor Aguirre's portfolio is focused on undergraduate education, retention and graduation, curriculum design, technology, advising, and orientation.  He also has oversight for academic staff in the college, program assessment, and college teaching awards, and assists the dean in budget advisory and fundraising.
Research Interest/Area of Expertise
Nineteenth-century British and American Literature

Trans-Atlantic Studies

Anglo-Latin American Cultural Relations

 Mobilities
Education – Degrees, Licenses, Certifications
Ph.D., Harvard University, 1990
A.M., Harvard University, 1985
B.A., University of California, Santa Barbara, 1983
Awards and Grants
Huntington Library Short-Term Fellowship (2015)

College of Liberal Arts and Sciences Teaching Award (2011)

Andrew Mellon/Public Goods Council Fellowship, University of Michigan, Ann Arbor (2005-06)

 Andrew Mellon Post-Doctoral Fellowship, John Carter Brown Library, Brown University (1999-2000)
Selected Publications
BOOKS
ARTICLES (SELECTED)
"Trollope and the Americas," forthcoming in New Essays on Anthony Trollope, ed. Frederick Van Dam, et al.  (Oxford University Press, 2017).
"Victorian Literature and Latin America," in The Blackwell Encyclopedia of Victorian Literatures, ed. Dino Franco Felluga et al. (2015).
"'Affairs of State': Mobilities, Communication, and Race in Trollope's The West Indies and the Spanish Main," Nineteenth-Century Contexts 37.1 (2015): 1-20.
"The Work of Archaeology: The Maudslays in Late Nineteenth-century Guatemala," in Entangled Knowledges: Scientific Discourses and Cultural Difference, ed. Klaus Hock and Gesa Mackenthun (Münster and New York: Waxmann, 2012), 229-246.
"Mexico, Independence, and Trans-Atlantic Exchange, 1822-24," in BRANCH: Britain, Representation and Nineteenth-Century History, ed. Dino Franco Felluga, extension of Romanticism and Victorianism on the Net. Web. [accessed 9/20/2012]. 
 "Behind the Gallery Doors," Publications of the Modern Language Association, 125.1 (2010), 129-133.
"Frederick Catherwood," Dictionary of National Biography (Oxford: Oxford University Press, 2009).
"Agencies of the Letter: The British Museum, the Foreign Office, and the Ruins of Central America," Victorian Studies 46.2 (2004): 285-96.
"Exhibiting Degeneracy: The Aztec Children and the Ruins of Race," Victorian Review 29.2 (2003): 40-63. 
"Annihilating the Distance: Panoramas and the Conquest of Mexico, 1822-1848," Genre: Forms of Discourse 35.1 (2002): 25-54.
"Cold Print: Professing Authorship in Trollope's An Autobiography," Biography: An Interdisciplinary Quarterly 25.4 (2002): 569-593. 
Currently Teaching
English 3100, Introduction to Literary Studies
Courses taught
ENGLISH 3100, Introduction to Literary Studies, Fall 2017
ENGLISH 2120, Introduction to Fiction, Winter 2016
ENGLISH 7023, Studies in Victorian Literature and Culture (graduate seminar), Fall 2016
Undergraduate courses have included: Victorian Literature; Victorian Novel; British Literature since 1700; Recent World Literature in English; The Victorians and Latin America; Latino/a literature; Imagining America from Columbus to Jamaica Kincaid; Anglo-American Travelers to Latin America; Theorizing Museums; The Bildungsroman; Victorian Autobiography.
Graduate seminars have included: Victdorian Literature and Empire; The Hemispheric Turn in American Studies; Transatlanticism; New World Encounters; Victorian Travelers; Race and the Victorian Novel; Victorian Narratives/Post-modern Discourses; Victorian Autobiography