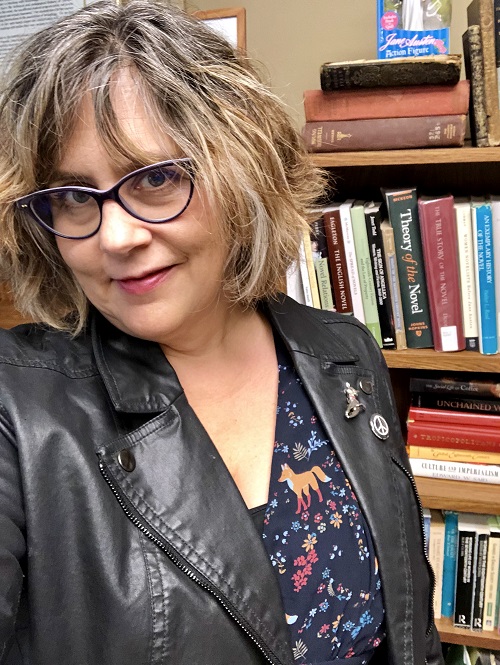 Associate Professor
577-7696
 5057 Woodward Ave, Suite 9408
Website(s)
Lisa Maruca
Department
English
Research interest(s)/area of expertise
 Eighteenth-Century Literature and Culture, Book History/Text Technologies, History of Reading, Gender Studies, Digital Humanities, Pedagogy
Education
PhD, Case Western Reserve University, 1997
Selected publications
 The Work of Print: Authorship and the English Text Trades, 1660-1760 (University of Washington Press: 2007). http://www.washington.edu/uwpress/search/books/MARWOC.html
"Fielding and the Pamela Media Event," Approaches to Teaching the Novels of Henry Fielding. Eds. Elizabeth Kraft and Jennifer Wilson. New York: Modern Language Association of America: 2015.
"Bodies of Type: The Work of Textual Production in English Printers' Manuals." Eighteenth-Century Studies 36:3 (spring 2003): 321-343.
"Political Propriety and Feminine Property: Women in the Eighteenth-Century Text Trades." Studies in the Literary Imagination 34 (2001): 79-99.
"The Plagiarism Panic: Digital Policing in the New Intellectual Property Regime." New Directions in Copyright Law. Vol. 2. Ed. Fiona Macmillan. London: Edward Elgar Publishing, 2006.
"Plagiarism and its (Disciplinary) Discontents: Towards an Interdisciplinary Theory and Pedagogy." Issues in Integrative Studies 21 (2004): 74-97.
Currently teaching
 ENG 5992: Senior Seminar "Independent Capstone Projects"
 ENG 5820: Internship Practicum
Courses taught
ENG 3120: British Literature from 1700
ENG 5200: Restoration and Eighteenth-Century Literature
ENG 5240: Topics in Restoration and Eighteenth-Century Literature: Jane Austen
ENG 5680: Children's Literature 
ENG 5690: History and Future of the Book
ENG 6002: Teaching Literature and Cultural Studies
ENG 7024: Rise of the Novel
ENG 7021: Restoration and Eighteenth-Century Literature
ENG 8001: Seminar in Literary and Cultural Studies